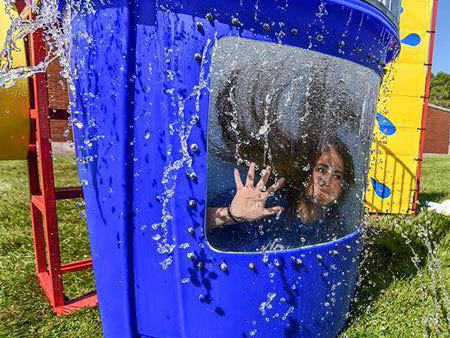 Setup area: 8ft x 10ft x 8ft
Classic Dunk Tank Rental!
Everyone loves a Dunk Tank! Whether they are dunking people or being dunked, it is a great way to bring joy and laughter to any event or fundraiser. Our Dunk Tank is a 350 gallon tank with a see though window.
*Please note the Dunk tank is delivered dry and the customer is responsible for filling it with water.